Coulomb Explosion Imaging and Ionization of Diiodomethane in Strong Laser Pulses
by Kyle Jensen
Mentors: Dr. Daniel Rolles and Dr. Artem Rudenko
Email: kyle.jensen@my.simpson.edu
Affiliated Institutions

<![if !vml]><![endif]>

<![if !vml]><![endif]>
Project Overview
Diiodomethane (CH2I2) represents a good test system for studies of atomic motion in molecules triggered by light. Through exploitation of an ultrafast, 25 fs pulse pump-probe setup and high-resolution reaction microscope, time-resolved Coulomb explosion imaging was performed.† As a result, we classified ion fragments and dissociation channels subsequent to CH2I2 ionization and Coulomb explosion as well as observed vibrations within the moleculeís structure after excitation.
Research Description
For a full overview of this research, click the links to see my final poster and presentation.
About Me
At the time of the REU, I am an incoming senior at Simpson College in Indianola, Iowa.† After completing my double major in math and physics, I plan to attend graduate school in pursuit of a doctorate in physics.† I feel that I particularly enjoy research as it provides me with an opportunity to apply what I have learned in the classroom setting toward real world issues.† Outside of the classroom, I enjoy playing soccer (as well as most other types of physical activity), watching movies, and discovering new music.
Note to Potential REU Students
While this is my only research experience outside of my home institution, I would highly recommend anyone who has an interest in the sciences and who is thinking about pursuing a graduate degree participate in an REU.† This experience is not only a valuable, risk free way to decide if research and further education interest you, but you will have a great time doing it.† I have immensely enjoyed my time at KSU.† My mentors were eager to help me grow as a physicist, the program activities were both fun and intriguing, and I made some great friends with other students who I plan to keep in contact with after the programís end.
If you have any questions about the program or my research feel free to email me! I would be happy to answer any questions that I can!
This program is funded by the National Science Foundation through grant number PHYS-1461251. Any opinions, findings, and conclusions or recommendations expressed in this material are those of the author(s) and do not necessarily reflect the views of the National Science Foundation.
<![if !vml]>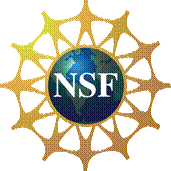 <![endif]>

<![if !mso]>