<![if !vml]>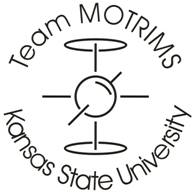 <![endif]>Measuring the Density of Rb MOT<![if !vml]>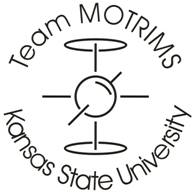 <![endif]>
††††††††††††††††††††††††††††††† ††by Cameron Cook
††††††††††††††††††††††††††††† supervisors: Brett DePaola, Larry Weaver
Kansas State University Physics Department REU Program, sponsored by NSF
This program is funded by the National Science Foundation through grant number PHY-0851599.
Welcome to my webpage. This page summarizes my experience doing research for the summer 2010 REU at Kansas State University in the James R. Macdonald Lab. I work with Prof. Brett DePaola and grad students Hyounguk Jang and Bachana Lomsadze in the MOTRIMS lab. Prof. Larry Weaver is also my supervisor and a great help.
Information about the MOT lab with pictures! Some more updated pictures taken myself.
Project Goals: To take pictures of the Rb MOT, calibrate the camera, and use computer programs to determine the atomic density.
Research Strategy: Become familiar with the fine and hyperfine structures of ionized rubidium, and the optics of the laser to the MOT. Become familiar with a few computer programs so that I can effectively analyze an image projection of the MOT. Then compare laser intensity to pixel intensity and determine density.
Final Presentation: Click here to download my presentation in PowerPoint.
Poster: Click here to download my poster in PowerPoint.
About Me: I will be a junior in the fall of 2010 at the University of Arkansas, and I am a physics major and math minor. I grew up in central Arkansas. I enjoy wallyball, fishing, rowing, and classic rock. My favorite band is Queen. In spare time around the dorms here at KSU, I learned how to play rummy and practiced my beatboxing skills.
In high school, I thought I wanted to be an engineer, but I took a couple engineering classes and decided that it was too technical. I had always been interested in mechanics, so I kind of slipped into the Physics Major a month before my university orientation. Iíve loved it since. Iím not exactly sure what Iíll do after my bachelorís degree. I may go into medical physics grad school and become a medical physicist instead of regular grad school. If I donít, I have wanted to work at NASA for years, maybe in aerospace, so cross my fingers.
Check out these useful sites:
American Physical Society Statements on Ethics
My Mentors: Brett DePaola Larry Weaver