K-State professor receives international award for lasting contributions to physics education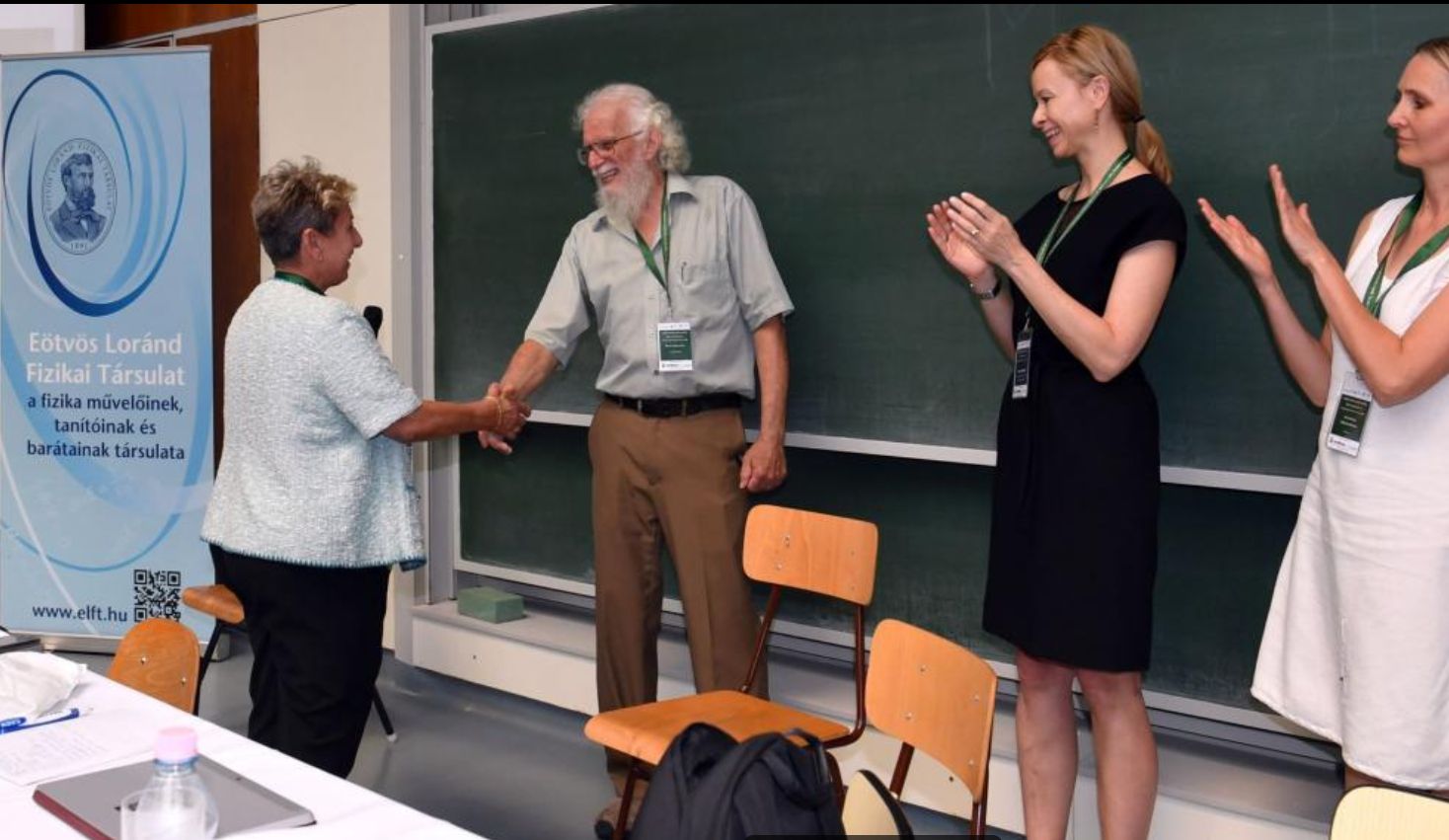 Dr. Dean Zollman, Kansas State University Distinguished Professor emeritus of physics, received the 2019 GIREP Medal from the International Group on Research in Physics Education "for significant and durable contributions, at all levels, to the physics education community."
GIREP, which stands for Groupe International de Recherche sur l'Enseignement de la Physique, (International Group on Physics Education Research) bestows the medal annually to one person. Dr. Marisa Michelini, president of GIREP and a professor at the University of Udine in Italy, presented the award to Dr. Zollman on July 2 during GIREP's 2019 conference in Budapest, Hungary.
"GIREP can count on Professor Zollman's help in any circumstances," Dr. Michelini said. "He has an open mind and is generous, very active, and competent in his support to the goals of GIREP and its members."
She also noted that Dr. Zollman has been invited 14 times since 1984 to give presentions at GIREP conferences and has served on eight GIREP advisory boards. He has conducted workshops and made presentations at 46 other international conferences. She also credited Dr. Zollman with being a co-founder, with Prof. Ton Ellermeijer of Amsterdam, of the World Conference on Physics Education, which will meet in Hanoi next year.
In addition to being a keynote speaker at the GIREP conference in Budapest, Dr. Zollman's international activities this year include conducting a workshop for gifted high school students in Italy and teaching a three-week course at Jilin University in China.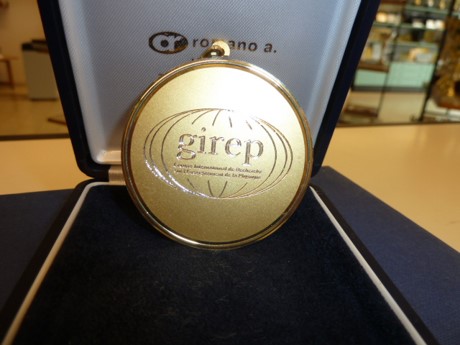 "I am honored and humbled to receive the GIREP Medal," Dr. Zollman said. "This group has worked diligently to improve physics education, and I am proud to be a part of it."
Dr. Zollman has been a faculty member at Kansas State for more than 40 years. His major awards include the National Science Foundation Director's Award for Distinguished Teacher Scholars (2004), the Carnegie Foundation for the Advancement of Teaching Doctoral University Professor of the Year (1996), and American Association of Physics Teachers' Robert A. Millikan Medal (1995). His present research concentrates on the teaching and learning of physics and on science teacher preparation. At K-State he was named University Distnguished Teaching Scholar in 1996 and University Distinguished Professor in 2001.
Founded in 1966, GIREP is an international membership organization centered in Europe. It is open to individuals with a concern for improving the teaching of physics. The members, who come from over 80 countries, include secondary and university faculty, physics education researchers, and curriculum developers. The GIREP Medal was established in 1995.