Astrophysicist , Author, and Science Historian Kennefick to Present Neff Non-Technical Public Lecture September 24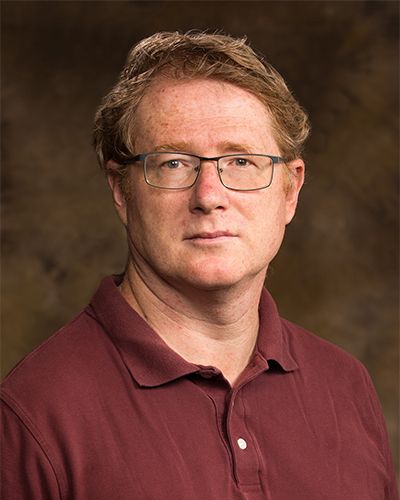 Daniel Kennefick, astrophysicist and author, will present "No Shadow of Doubt: The 1919 Eclipse Expeditions that Confirmed Einstein's Theory of Relativity" on Tuesday, September 24, at 4:30 p.m. in Cardwell Hall, Room 103 at Kansas State University.
Kennefick, associate professor of physics at University of Arkansas, will present this public talk as part of the James R. Neff Lecture Series in Physics. The talk will be at a non-technical level and is geared towards the general public.
Kennefick is the author of "No Shadow of a Doubt: The 1919 Eclipse That Confirmed Einstein's Theory of Relativity," that was published in April by Princeton University Press. In addition he is the author of "Traveling at the Speed of Thought: Einstein and the Quest for Gravitational Waves" and a coauthor of "An Einstein Encyclopedia", both also published by Princeton.
Kennefick's research concentrates in three areas, gravitational waves, galactic structure and history of physics.
The lecture is open to the public and is free of charge. Students, faculty and community members are encouraged to attend. Refreshments will be served prior to the lecture at 4:00 p.m. in Room 119 of Cardwell Hall.
This lecture series is supported by an endowment from Dr. James R. Neff in honor of his parents – Everett & Florine Neff.