Physics faculty member conducts field school in Rwanda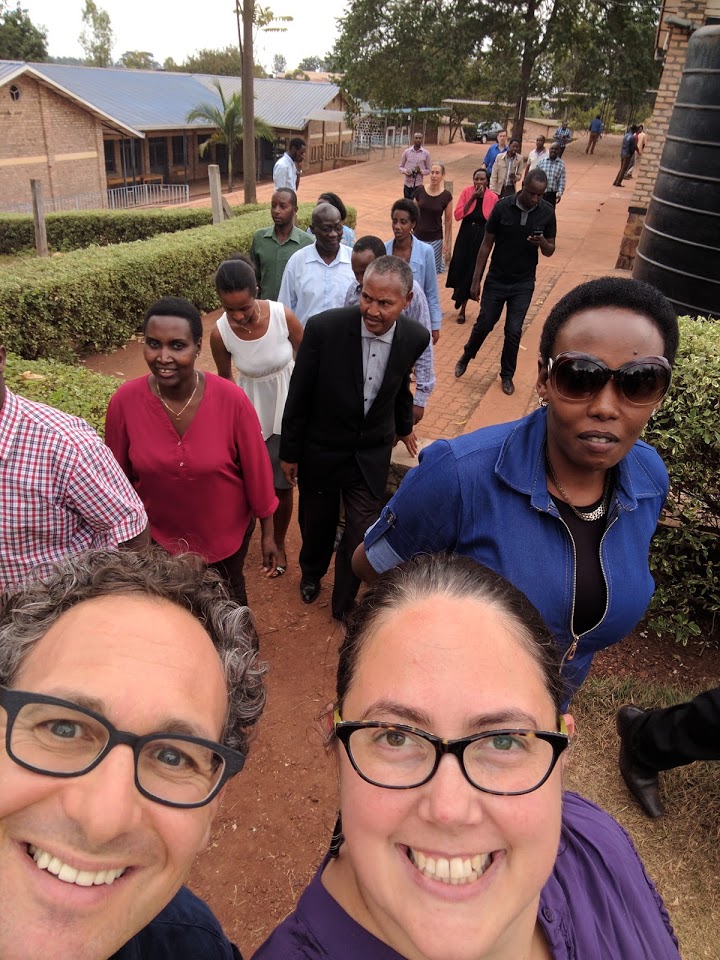 Eleanor Sayre, associate professor of physics, led a field school in Rwanda August 13-15 with colleague Scott Franklin, Rochester Institute of Technology (RIT).
The field school "Professional-development for Emerging Education Researchers (PEER)" is the second of its kind to be conducted in Rwanda, and the first at the University of Rwanda (UR). Profs Sayre and Franklin led a PEER field school at the University of Kibungo last year. The PEER program fosters education research expertise in graduate students, postdocs, and faculty though intensive workshops and biweekly remote project meetings. The program is experiential: during the field school, participants work to clarify their research questions, design cutting edge research projects, and prepare for data analysis and publication.
"PEER is a great opportunity for new researchers to learn how to do education research, and for experienced researchers to broaden their methodological repertoire and build community. We're thrilled to work with UR's graduate program as they prepare their students to be education leaders in East Africa," said Sayre.
Recent PEER projects have included how gender and ethnicity affect equity in lab groups; students' views of experimentation and expertise; how classroom communities develop; and how power is distributed in discussions. Profs Sayre and Franklin, with collaborators Mary Bridget Kustusch (DePaul University) and Paul Hutchison (Grinnell College), recently presented this work in London, UK at the International Conference of the Learning Sciences.
This year's Rwanda PEER field school is jointly supported by the African Center of Excellence for Teaching and Learning Mathematics and Science (ACEITLMS) at the University of Rwanda – College of Education, the Center for Advancing STEM Teaching, Learning, and Evaluation (CASTLE) at RIT, and K-State.
The field school, which is in its fifth year, has been held at RIT; Kibungo, Rwanda; Cologne, Germany; and Monterrey, Mexico. Former K-State Physics undergrad and Developing Scholar Ben Archibeque and K-State Physics graduate students Chris Hass, Tra Huynh, and Dina Zohrabi Alaee have all participated in PEER field schools.