Berg to Deliver Keynote Address at International Conference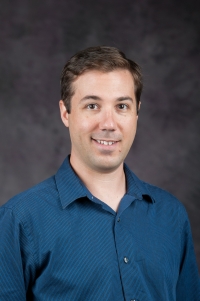 Associate Professor of Physics Matthew Berg will deliver a keynote address at the 13th International IR Target and Background Modeling & Simulation Workshop on Tuesday, June 12. The meeting will take place at the Oceanographic Observatory in Banyuls-sur-mer, France.
Berg will speak about the digital holography of aerosol particles. He will discuss how methods used to determine the physical properties of aerosol particles are important in a vast array of scientific and applied contexts and present his research group's work and its future applications in atmospheric science.
Berg's research has focused on various applications of electromagnetic scattering. His initial theoretical work in this area led to new discoveries in asymptotic behaviors of optical extinction. He later developed techniques with digital holography and demonstrated their potential for aerosol-particle characterization. He is now applying this holography work to advance the understanding of physical properties of coarse-mode atmospheric aerosol particles in situ through drone-based measurements.
The conference is open to people from the research and development community active in the field of optical signature simulation technologies, military users, and industry representatives. This scientific forum for the IR modeling and simulation community allows them to discuss current developments in their field of expertise, foster an exchange of ideas and results, build and maintain an information network and encourage cooperation between groups actively engaged in this field.