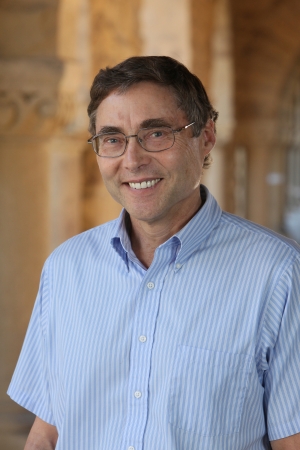 Nobel Laureate Carl E. Wieman to Present K-State Provost's Excellence in Scholarship Lecture
Research on how people learn is now revealing more effective ways to teach and evaluate learning than what is in use in the traditional science class. It makes much more use in the classroom of the instructor's expertise, and it also shows students how to learn most effectively. This research is setting the stage for a new approach to teaching and learning that can provide the relevant and effective science education for all students that is needed for the 21st century and will be the subject of the K-State Provost's Excellence in Scholarship Lecture.
Carl E. Wieman, Professor of Physics and of the Graduate School of Education at Stanford University will present "Taking a Scientific Approach to Science and Engineering Education" at 4:30 p.m. Thursday, September 17, in Cardwell Hall, Room 103.
Wieman has done extensive experimental research in both atomic physics and science education at the university level. He served as founding chair of the Board of Science Education of the National Academy of Sciences and was the founder of PhET which provides online interactive simulations that are used 45 million times per year to learn science. Wieman directed the science education initiatives at the Universities of Colorado and British Columbia which carried out large scale change in teaching methods across university science departments. He served as Associate Director for Science in the Office of Science and Technology Policy in the White House in 2010-12. Wieman has received numerous awards recognizing his work in atomic physics, including the Nobel Prize in physics in 2001, and for science education, including the Carnegie Foundation for the Advancement of Teaching US University Professor of the Year in 2004.
The Provost's Lectures on Excellence in Scholarship foster excellence by bringing to campus individuals who have achieved special recognition and prominence in their chosen fields of endeavor and to enhance the interaction of these people with members of the K-State community. The speakers are chosen by the University Distinguished Professors and the series is sponsored by the Office of the Provost.