Kansas State University Physics student receives Goldwater scholarship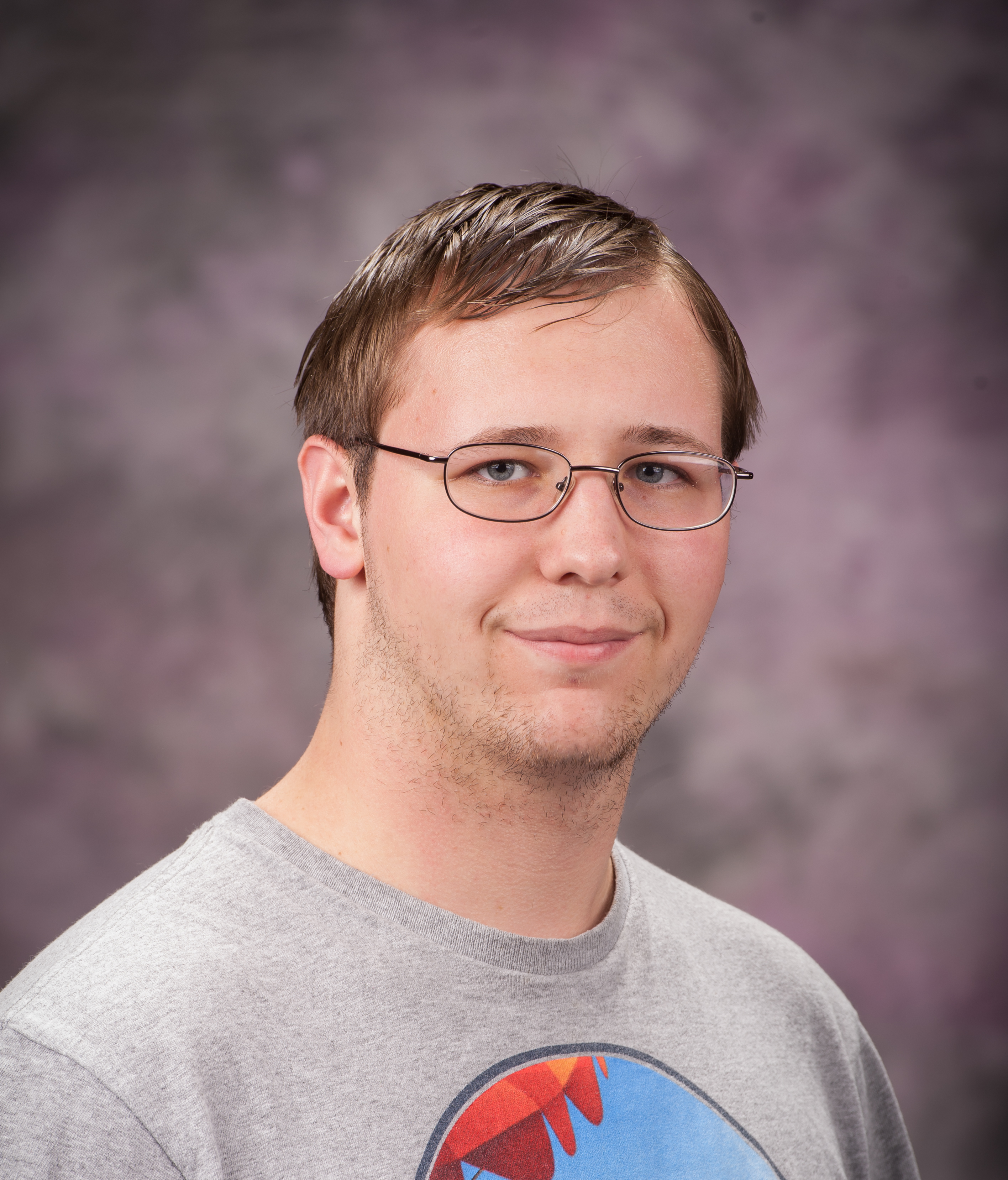 Kansas State University student Joshua Nelson, junior in physics, Salina, is the university's newest Barry M. Goldwater scholar.
Established by the U.S. Congress in 1986 to honor Sen. Barry M. Goldwater from Arizona, the Goldwater scholarship is awarded to approximately 300 college students across the country every year. Awardees receive up to $7,500 annually for college-related expenses.
Nelson has an active research project and intends to pursue a career in mathematics, science or engineering — a scholarship requirement.
Nelson is working with Carlos Trallero, assistant professor of physics, in the James R. Macdonald Laboratory, developing new techniques to produce usable high-energy, ultrafast laser pulses. More specifically, they are engineering a method to increase the amount of energy transmitted through a hollow core fiber. The many applications and uses of lasers sparked Nelson's research.
"It is a huge honor to be named a Goldwater scholar. I never expected to win such a prestigious award," Nelson said.
After completion of his undergraduate studies, Nelson plans to earn a doctorate in physics. He hopes to eventually work as a professor of physics and perform research in atomic, molecular and optical physics.
Nelson is vice president of the Jardine Hall Governing Board, a research assistant for the James R. MacDonald Laboratory and an Eagle Scout. He also was selected to participate in a 2014 K-State Research Experience for Undergraduates. He has received a College of Arts & Sciences Research Scholarship and Dane G. Hansen Student Scholarship. A 2012 graduate of Salina South High School, he is the son of Dennis and Mary Nelson, Salina.
Since its inception in 1986, 73 Kansas State University students have won Goldwater Scholarships, more than any other public university. Students interested in learning more about competing for future Goldwater awards or other scholarships can contact Jim Hohenbary at jimlth@k-state.edu.