Dr. Hai Nguyen
Office of the Secretary of Defense
Nuclear Command, Control, and Communications Future and Cross Cutting Integration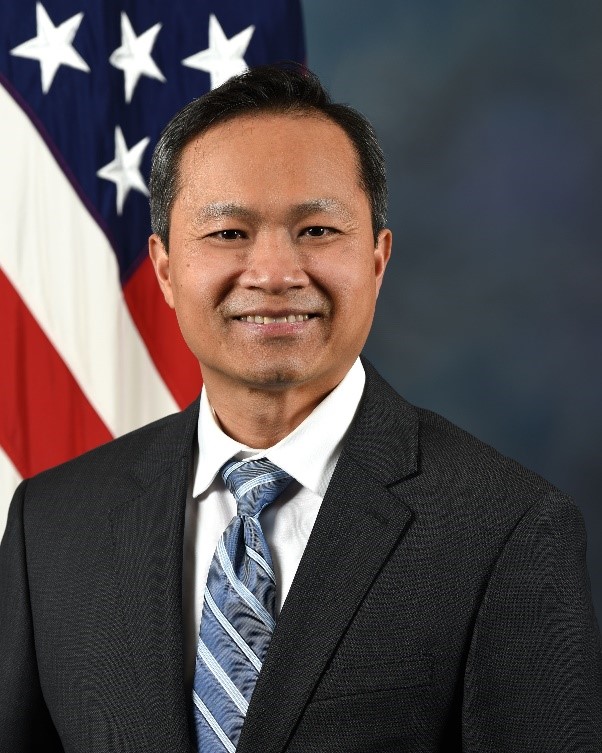 Physicists Can Be a Force for Science in the Government
November 9, 2020
4:30 p.m.
Zoom
Email office@phys.ksu.edu for the Zoom address
Dr. Nguyen has 15 years of Physics teaching experience. At the University of Mary Washington, where he was chair of the Department of Physics, Dr. Nguyen taught a very popular freshman seminar course "Physics for Future Presidents and World Leaders." The course's objectives aligned significantly with The American Association for the Advancement of Science (AAAS) objectives as it seeks to "advance science, engineering, and innovation throughout the world for the benefit of all people."
Because of this close alignment, in 2018, Dr. Nguyen was selected to be an American Association for the Advancement of Science's Science & Technology Policy Fellow, working at the Pentagon. Then, in 2020 because of his effectiveness in using his physics training to address the most important and pressing challenges of our day, Dr. Nguyen was hired to a position in the Pentagon in Nuclear Command, Control, and Communications Future and Cross Cutting Integration, in the Office of the Secretary of Defense, OSD. Further, he is a liaison with the Office of Science and Technology of the President (OSTP) in the White House.