Dr. Christine Orme
Lawrence Livermore National Laboratory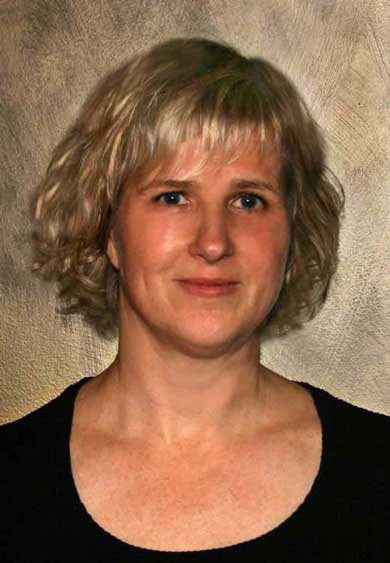 Watching Materials Assemble
102 Cardwell Hall
November 5, 2018
4:15 p.m.
The development of new functional materials and controlled materials assembly are inextricably linked. Simply put, you cannot use it if you cannot make it.
Most crystals used in technology are synthesized in ultraclean environments such as vacuum or from purified melts. However, as an alternate paradigm, biomineralizing systems, which create highly complex three-dimensional shapes with controlled composition and structure, typically evolve in complicated, multicomponent solution environments. In these systems, environmental complexity is essential to tune the growth. Thus, it has become clear that one of the frontiers for materials assembly is the development of a quantitative and predictive framework that provides the same level of control that we experience in vacuum/melt growth but that actively utilizes environmental complexity. These complex fluid environments are typical for batteries, electrodeposition, the synthesis of nanomaterials, several forms of additive manufacturing, and increasingly, the development of new nanocrystal architectures.
This talk will explore two aspects of solution-based materials assembly: shaping individual nanocrystals and ordering nanocrystals into superlattices.
Work was performed under the auspices of the U.S. Department of Energy by Lawrence Livermore National Laboratory under Contract DE-AC52-07NA27344.
Bio
Christine A. Orme is a physicist within the Physical and Life Sciences Directorate at Lawrence Livermore National Laboratory. She studied physics at the University of Michigan, receiving her Ph.D. in 1995 in the area of surface evolution during vapor deposition. In 1996 she joined Lawrence Livermore National Laboratory where she has served as a project leader, group leader and institute director. Orme's lab explores molecular processes at interfaces and uses
in situ
tools to address how these modify the way that materials assemble and disassemble. She is particularly interested in biomineralization, hierarchical assembly of nanomaterials, corrosion, and - underlying all of these - the fundamental physics of growth and dissolution. She currently studies growth dynamics at electrified interfaces with applications in batteries, catalysis, and exchange spring magnets. She is the recipient of a Presidential Early Career Award in Science and Engineering (2002) for her work in biomineralization and was made a Fellow of the American Physical Society for nanomaterial assembly. She is an active member of the scientific community and has served on the Board of Directors of the Materials Research Society and the executive committee of the American Association for Crystal Growth. She loves mentoring young scientists and is proud to have received the DOE Office of Science Outstanding Mentor Award.