2015 Ernest Fox Nichols Distinguished Alumni Lecture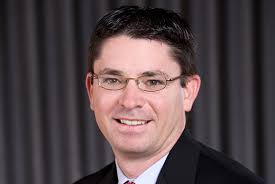 Physics: The Curriculum of the Entrepreneur
Jody Brazil
B.S. in Physics (1995) from Kansas State University
Jody Brazil, CEO of Secure Passage LLC and President and Chief Technology Officer of FireMon, LLC, will present the 2015 Ernest Fox Nichols Distinguished Alumni Lecture in Physics on Tuesday, September 8, at 4:30 p.m. in the Hemisphere Room of Hale Library at Kansas State University.
This lecture, "Physics: The Curriculum of the Entrepreneur," will not be of a technical level and is geared toward the general public.
Brazil is a seasoned entrepreneur with two decades of executive management experience and deep domain expertise in all aspects of networking, including network security design, network security assessment, and security product implementation.
Before joining Secure Passage LLC in 2004, he worked eight years at FishNet Security, serving as their Chief Technology Officer, Vice President and Director where he was responsible for providing direction for solutions to their customers. He founded Beta Technologies and served as its President.
A few of Mr. Brazil's major accomplishments include his implementation of the first load balanced deployment of Check Point firewall software in 1997. A year later he engineered the security solution that allowed, for the first time, the transfer of criminal history data over the Internet as approved by the FBI. He then released the first ever graphical firewall policy change view in 2001 and the first ever firewall rule usage analysis application in 2004. In 2015 Brazil was named Ernst & Young's 2015 Entrepreneur of the Year.
In his talk, Brazil will discuss the three critical skills that must be nurtured to foster a successful entrepreneur. The vast majority of the educational system only focuses on one of the three skills. However, the study of physics is uniquely positioned to educate future entrepreneurs.
Twenty-five years removed from the day he entered Kansas State as a freshman intent on studying physics, he has failed to solve a single interesting physics problem of our day, but credits his education as the foundation of his success.
This talk will investigate the requirements to be an entrepreneur and the role the study of physics had on his career and the impact it can have on shaping the entrepreneurs of tomorrow.
The lecture is open to the public and is free of charge. Students, faculty and community members are encouraged to attend.
Refreshments will be served prior to the lecture at 4:00 p.m. in the foyer.
This lecture series honors distinguished physics alumni from Kansas State University.