Christopher M. Sorensen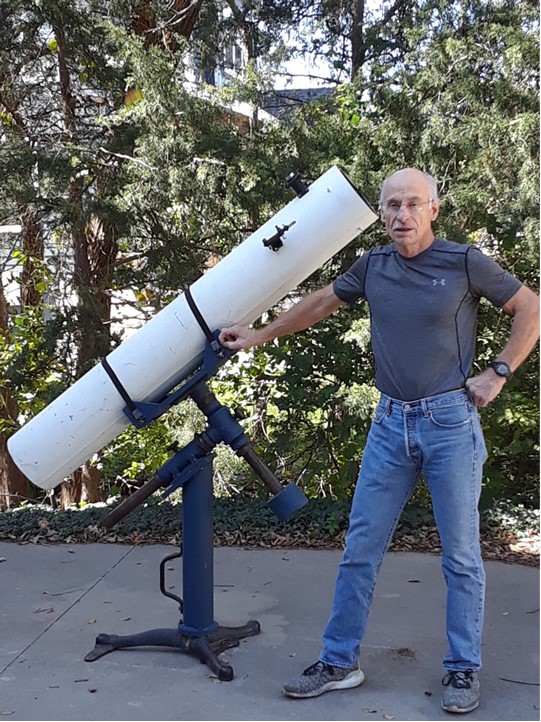 Chris Sorensen is University Distinguished Professor Emeritus and University Distinguished Teaching Scholar Emeritus in the Departments of Physics and Chemistry (adjunct) at Kansas State University where he has spent his entire professional career.
He has divided his professional time between teaching and scholarly research. His research concerns graphene and materials synthesis, light scattering, gelation, and aerosol and colloidal particulate systems. He is the author of over 330 papers that have been cited over 21,000 times with an h-index of 76. He holds seven patents and has five patents pending. He has given over 150 invited lectures in the US and abroad including several named lectures. In 2003 he won the David Sinclair Award of the American Association for Aerosol Research for his work on aerosol fractal aggregates and light scattering, and he is a past president of that organization. He has also received the Olin Petefish Award in Basic Science from the Higuchi-KU Endowment fund and the Outstanding Publication Award from the journal Aerosol Science and Technology.
For his teaching efforts he has won numerous awards at all levels. He conceived, developed and taught the "New Studio" method for instruction in the large, sophomore-level, Engineering Physics course that is taught at KSU. He also created studios for Descriptive Astronomy and Optics. He integrated reading of the great scientists into the lowest-level, non-major physics course.He also co-conceived, developed and was the primary instructor for EXCITE, a summer workshop for teen women designed to give them hands-on mechanical skills. He also gives science popularizing lectures at junior and senior high schools throughout the state and worked with under-advantaged youths through the ACS project SEED for 18 years.
He has mentored 22 MS, 24 PhD and 16 postdoctoral students.
In 2007 he was named the Carnegie Foundation and Council for the Advancement and Support of Education United States Professor of the year for doctoral and research universities.
Presently, Chris is Vice President for Research and Development at Hydrograph Clean Power, Inc. This company is based on his discoveries of economical and green processes to make high quality multilayer graphene and hydrogen gas.
Chris was born and raised in Omaha, Nebraska and graduated from the University of Nebraska in 1969 where he was Phi Beta Kappa and a Woodrow Wilson Fellow. He was then promptly drafted into the US Army, served a tour of duty in Vietnam in military intelligence, and just as promptly found himself back in the world as a student at the University of Colorado where he earned a PhD in physics. In 2008 he was named a Norlin Distinguished Graduate of that university.
Chris lives in Manhattan, KS. He has a 37 year old daughter Hali who is a graduate of K-State. A former rugby player, he is the faculty advisor to the rugby club at K-State, and he coached girls' softball for 13 years. In his spare time he enjoys participating in sports, poetry and the night sky.