Investigating the Use of Radioactive Sources to Measure Birk's Constant in Liquid Argon
Mario A. Johnson (Southern University and A&M College, Baton Rouge, LA 70813)
Supervisors: Dr. Tim Bolton, Dr. Glenn Horton-Smith, Dr. David McKee (Kansas State University, Manhattan, KS 66506)
Kansas State University Physics Department REU Program
<![if !vml]>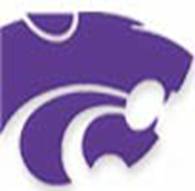 <![endif]>                                               <![if !vml]>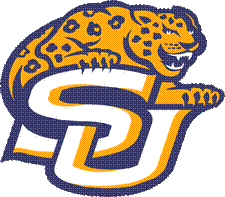 <![endif]>                                        <![if !vml]>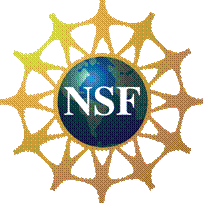 <![endif]>
<![if !vml]>

<![endif]>
This program is funded by the National Science Foundation through grant number PHY-1157044. Any opinions, findings, and conclusions or recommendations expressed in this material are those of the author(s) and do not necessarily reflect the views of the National Science Foundation.
"What we know is not much.  What we do not know is immense."  --- Pierre-Simon Laplace
Welcome!!!
This page summarizes my experience doing research for the summer of 2012 working with my lab partners Andres Medina and Deana Del Vecchio and our supervisors Dr. Bolton, Dr Horton-Smith, and Dr. McKee. We are working on software improvements for the LArSoft Framework.
Below, I describe the Project Overview, a description of my research, and my Final Presentation. Afterwards, I have written a small piece about myself.  You can find the link in the About Me section.
This summer, I worked on software improvements for the LArSoft Framework.  LArSoft is the framework in which many of the Liquid Argon Time Projection Chamber (LArTPC) experiments will be run for many years to come.  Specifically, I worked on testing the feasibility of the implementation of a neutron source outside of the TPC of a liquid argon experiment as well as a program in order help calibrate Birk's Constant.
What is Birk's Constant?  Well, it is a highly misleading term due to the fact that it is not actually a "constant" since it changes in every detector environment; but it is a calibration of the time that it takes ions (in our case, Argon) to capture nearby drift electrons and recombine.
Research Description:
My overall goal was to write a program that would tell me the energy deposited by a particle traveling in a LArTPC using the Bethe-Bloch equation.  In addition to this, the program had to also be able to calculate Birk's Constant given the detected charge in the detector.  Although the programs were simulated mostly within the ArgoNeuT detector, they were all meant to be detector independent; meaning that they can be run in any detector by changing the parameters.  Overall, more work needs to be done in order to determine whether or not my program fully works in its intended purpose, but so far it has shown promise.
Final Presentation:
Click here to download the 2012 HEP REU Students' presentation in PowerPoint and PDF formats.
The first five or so slides are background information on the project, the next section titled "Calculating Resolutions" was about Deana Del Vecchio's research (you can find out about her research by clicking here).  Following that will be a section describing my summer research.  Last, but certainly not least, the final section, before the conclusions and acknowledgements, is about Andres Medina's research (which you can find out about by clicking here) entitled "Particle Identification for Tracks in LArTPC".
Acknowledgements:
I would like to thank my two wonderful lab partners Deana Del Vecchio and Andres Medina who were always there to help if I needed it.  You both made the constant typing sounds and the eternal debugging of programming so much more bearable and I truly appreciate you both for it.  I hope to see you both again at conferences in the future and possibly even having the pleasure to work with you both again.
 I cannot forget to thank our supervisors Tim Bolton and Glenn Horton-Smith for their confidence and guidance over the summer.  I'm sure I speak for all of us REU students in the HEP group for the summer when I say that we greatly appreciate you Dr. Bolton for the weekly Thursday ice cream trips to Call Hall.  We also cannot forget to thank David McKee who was in the lab with us always willing to lend a helping hand in our programs and simulations even when we thought it was hopeless.
I would also like to thank my fellow REU Students who listened to all of my rambling on about difficulties with my project and putting up with me for these 10 weeks.  You all have made this a memorable summer and I wish you all the best in your future endeavors.  I know that you will all go on to be great physicists and contribute a great deal to the field (except for Yen who will do such in Chemistry).
  I would certainly also like to thank Larry Weaver and Kristan Corwin for the opportunity to conduct research for the summer of 2012 at Kansas State University.  I am eternally grateful for being chosen to participate in this program and thank you both so much for making it not only a learning experience, but an enjoyable one.
  Finally, I would like to thank the National Science Foundation (NSF) for funding the 2012 Kansas State University Physics REU Program for without it, this program would not be possible.  It is my hope that you continue to fund not only this one, but all programs that offer students the opportunity for summer research, in the future.
<![if !vml]>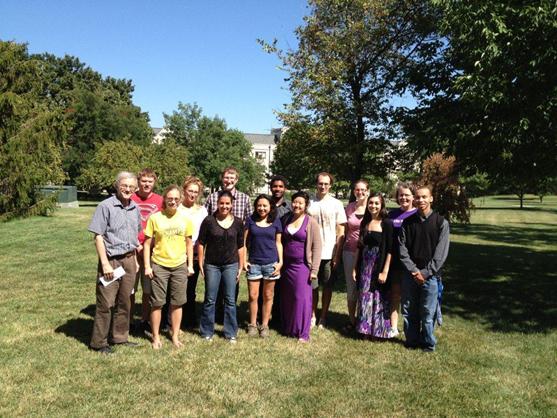 <![endif]>                       <![if !vml]>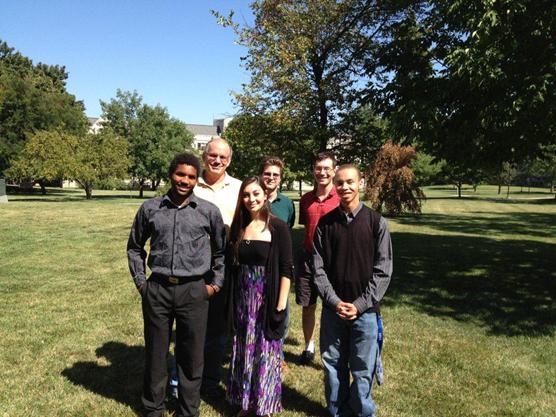 <![endif]><![if !vml]>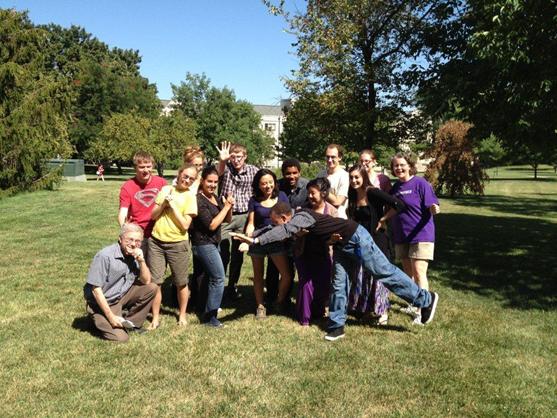 <![endif]>                       <![if !vml]>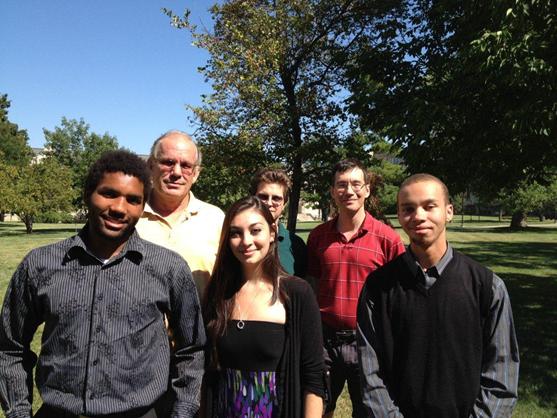 <![endif]>
<![if !vml]>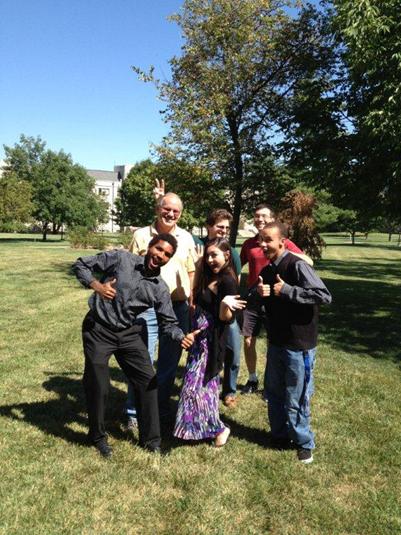 <![endif]>
About Me:
Click here for a brief description About Me.