Chester Peterson, Jr.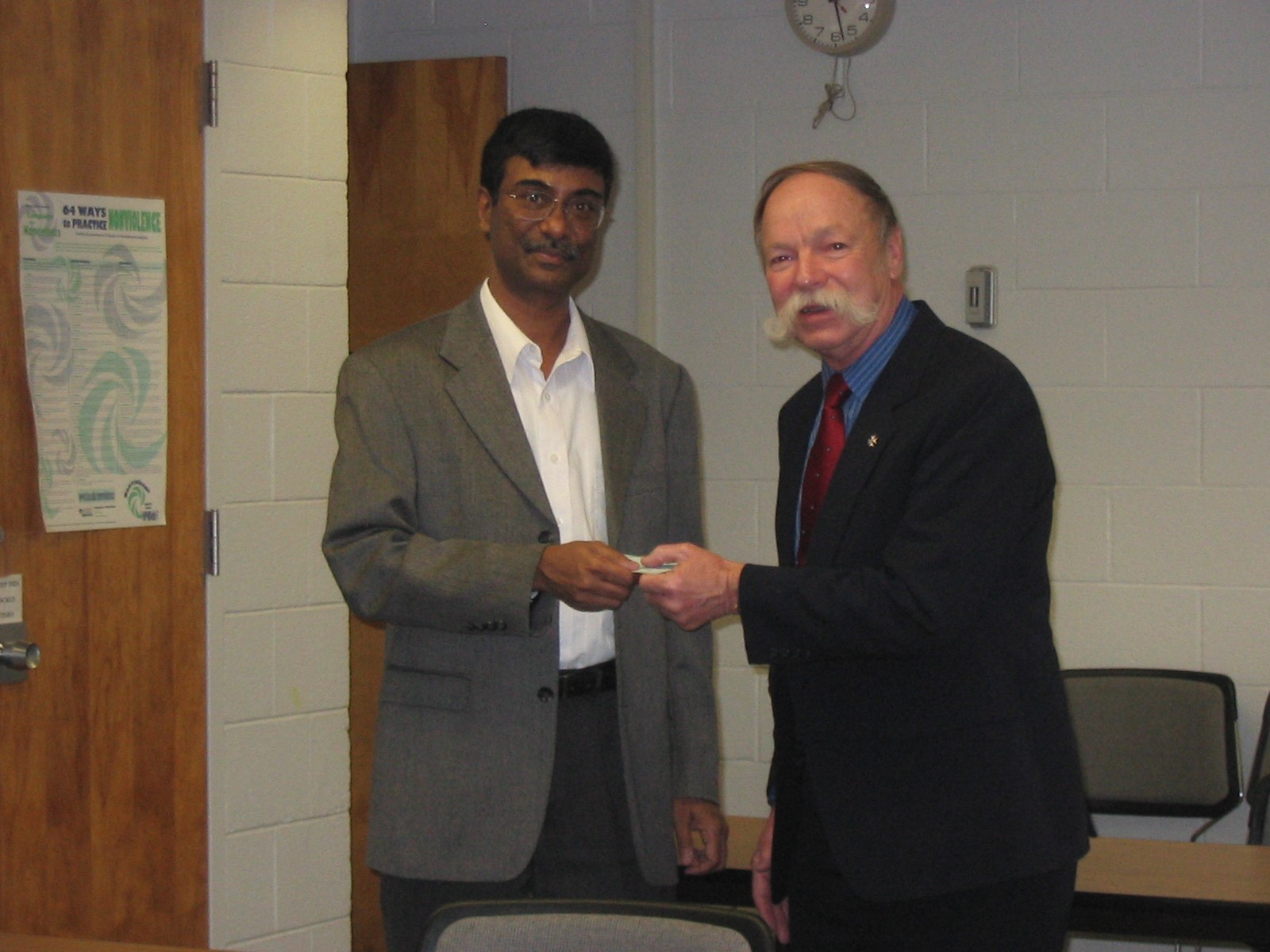 Chester Peterson Jr., Lindsborg, Kan., established the Peterson Public Lecture Series in Physics as part of a commitment to the Kansas State University Foundation Changing Lives Campaign.
The fund is used for appropriate expenses associated with publicizing and presenting an annual public lecture series on a continuing basis concerning cosmology or quantum mechanics. The lectures will be held on the main campus of Kansas State University, with an alternate lecture site once every three years at the University of Kansas.
Each university's physics department and the KSU Center for the Understanding of Origins will help select speakers and facilitate the lecture series. The KSU physics department is in the College of Arts and Sciences.
A Kansas native, Peterson earned a bachelor's degree in agriculture, a bachelor's degree in journalism, and a master's degree in quantitative genetics from K-State. While in college he was a member of Phi Kappa Phi and Gamma Sigma Delta honor societies, Alpha Gamma Rho fraternity, Sigma Delta Chi professional fraternity, the dairy cattle judging team winning the international contest, and was a senior leader, editor of the award-winning Ag Student magazine and a student government representative.
Peterson is a member of the Presidents Club, a KSU Foundation leadership organization for friends and alumni of K-State. A career writer-photographer-editor, he's had an estimated four million words published, including ten books.
"Cosmology and quantum mechanics are intriguing, exciting fields that are of interest to an increasing number of people, both laymen and in the scientific community," Peterson commented. "My hope is that these remarkable lectures will, in addition to informing us all, also serve as a catalyst to interest potential students in the fascinating world of modern physics."
"Mr. Peterson's generous gift provides our department and the Center for the Understanding of Origins with an opportunity to increase our efforts to inform the public about important scientific issues and discoveries," said Dean Zollman, head of the K-State physics department. "Because of this lecture series we will be able to bring outstanding cosmologists and quantum scientists to campus and provide all interested people on the campus, in the community and across Kansas with the opportunity to interact with them."
The KSU Foundation's Changing Lives Campaign for Kansas State University is a comprehensive $500 million campaign that will infuse new funds into virtually every dimension of the university. The KSU Foundation coordinates fundraising efforts with alumni, friends, corporations and foundations to secure private support for Kansas State University.