A paper was published in 1997 by M Protopapas et al. describing a classical approach to solving the Newtonian force equation for a single laser ionizing a hydrogen atom. By setting up the force equation the electron experiences and solving for the trajectory through calculus, M Protopapas et al. were able to produce an, 'Impact Kinetic Energy Curve' that describe the amount of return kinetic energy an electron had depending on when along the laser field the atom was ionized. The wavelength and intensity of the laser was fixed at 800 nm and 1014 W/cm2.
  In order to ensure my understanding of the project, and then later to test my Runga-Kutta method (RK4) of solving for the electron's trajectory my first step in this research project was to replicate this paper's results. Below is the Kinetic Energy curve of the paper (on the left) and my RK4 method (on the right).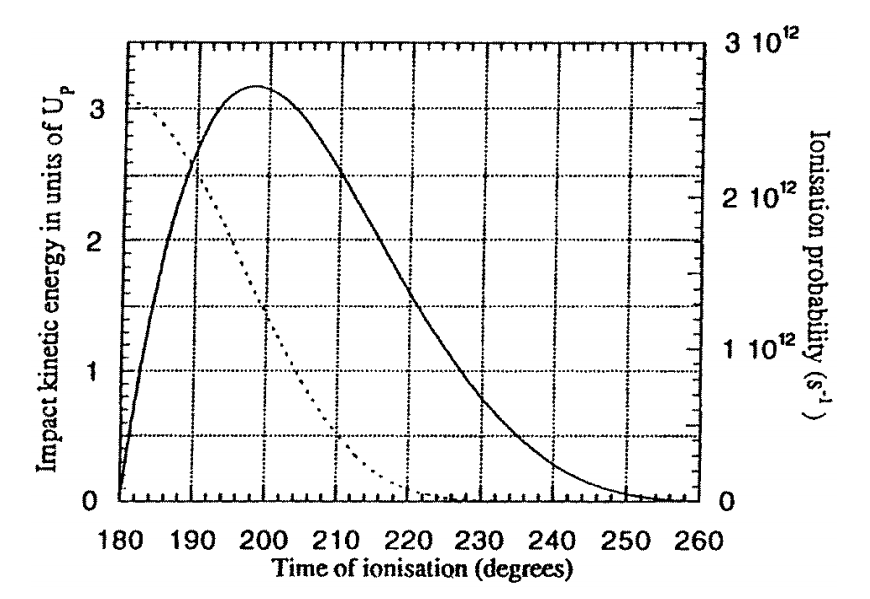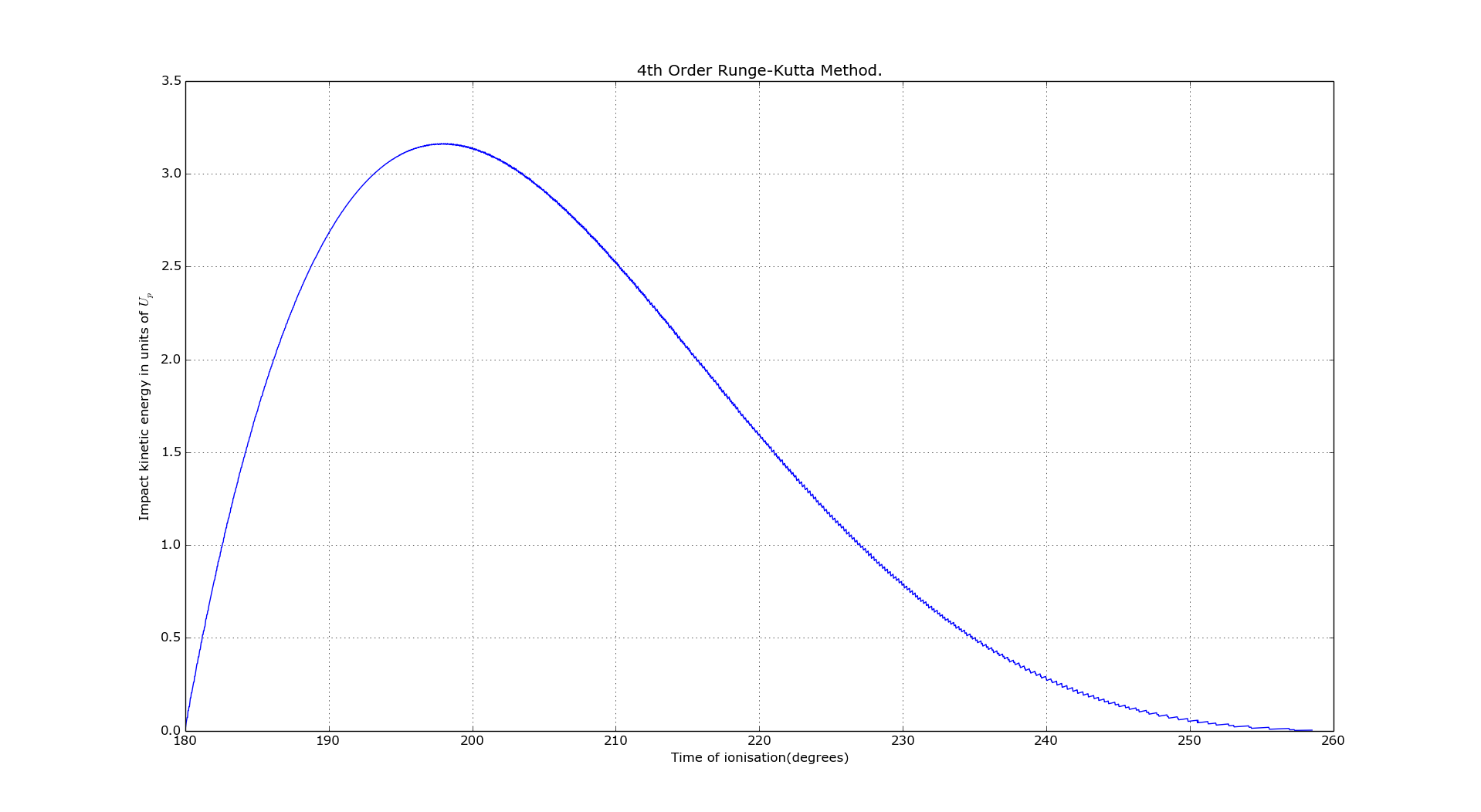 As seen from these graphs my RK4 method reproduced the results of the paper and from here we can apply the same method to different laser systems. The first laser system I'll analyze, and it happened to end up being the only one for now, is two lasers of varying wavelengths, linearly polarized, and parallel with one another. The results we received from this analysis prompted more questions that needed answered before moving on and those questions lead to more interesting results.