Toms KState Experience

Tom's Tale
I go to the State University of New York at (SUNY) Geneseo, where I'm a physics major, as well as former Captain and present Vice President of Geneseo's Crew Team. One of my fellow Geneseo physics majors came to KStates REU last year, and he suggested strongly that I apply. I did, and I'm glad I did. I've met alot of great people (professors and students alike), had alot of fun, and learned alot about physics research. If you're thinking about applying here for the REU, go ahead and do it. You're not going to regret it.
The People at KState are all great. I worked with Brett DePaola and his team, and I loved every minute of it. All of the guys in the group are not only extremely intelligent, but every one of them is a blast. Every faculty member I met was smart and courteous, but more than that, they were all downright nice. You couldn't ask for better people to run the program either. Kristan Corwin was always looking out for us; not only was she asking about our projects so she could give us suggestions and input, but she was always looking for something fun for us to do. And Larry Weaver, who also ran the REU, is not only maybe the most intelligent person I've ever met, but he's just good clean fun. He showed us tons of physics, told us tons of great stories, and showed us the best things to do in town. He also bent over backwards helping me link up with the local cycling scene. Manhattans tourism board has it easy, Dr. Weaver the show of a lifetime. The other REU students are all great too. I'm not going to lie, I thought they would all be huge dorks, but I've had an incredible amount of fun with these guys (and girl) and I hope that I'm lucky enough to wind up with some of them at Grad School.
Fun. I'm from New York City, and I really thought Kansas was going to be boring. I couldn't have been more wrong. The campus has great facilities, I spent alot of time in the Rec. Center with the other REU guys playing racquetball, basketball, volleyball, and going swimming. The town is great too. It has alot of good places to eat (the Little Apple jamaican grill comes to mind), a fun night scene in Aggieville, and a beautiful nature preserve right nearby called Konza Prairie. It had an awesome Jazz Festival while we were here too. The REU people organize fun things for us to do, like going to the Cosmosphere museum and going canoeing, and arranged a bunch of socials with other programs so we met a bunch of cool people to hang out with. If you're into cycling you're in luck, the town has a great local cycling scene with at least 3 open group rides a week. If you're a baseball fan, Kauffman Stadium is in Kansas City. I went there twice to see the Yankees slaughter the Royals. So don't worry, Manhattans a cool place to be.
Plus, where else do you get to see sweet PowerCats?

Enjoy some pictures. A few links are at the bottom of the page.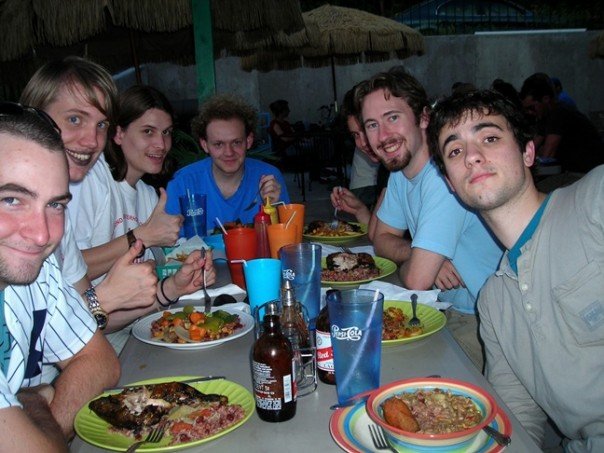 Here's a bunch of us at Little Apple grill.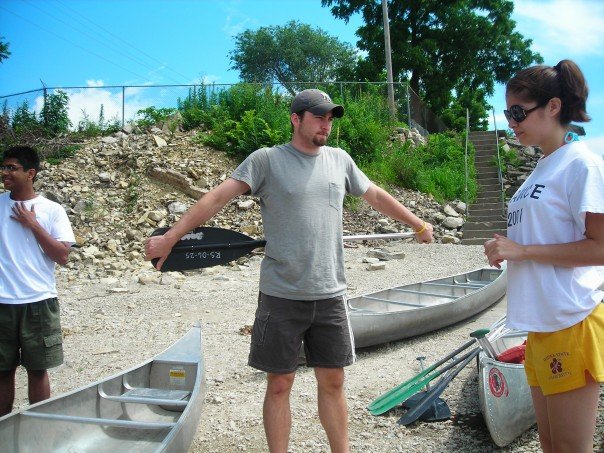 At the Canoe trip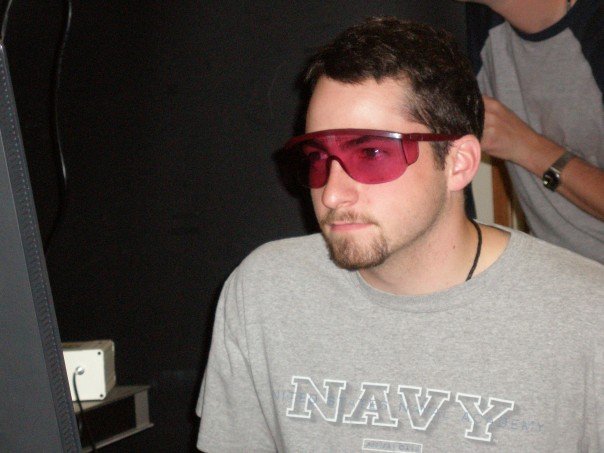 You can tell the work is intense by the goggles and the messy hair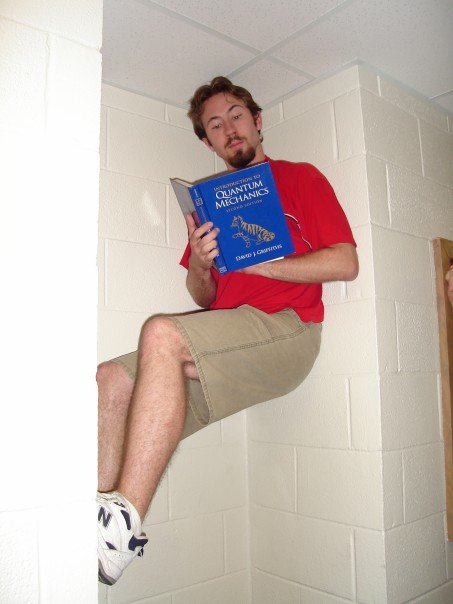 My roommate Joe getting in some light reading, KState style.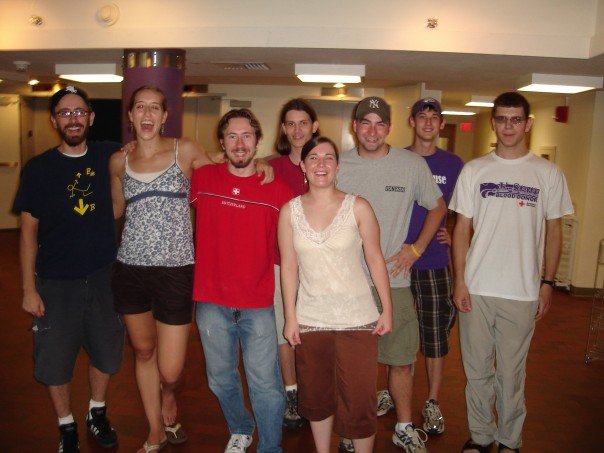 Here's a bunch of us with some of the people that live in our hall.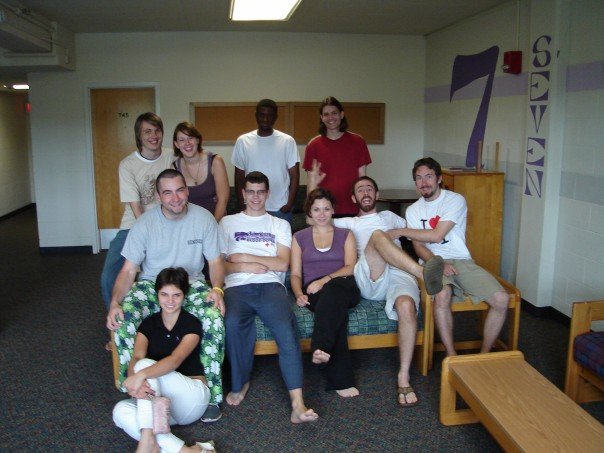 Here's a bunch of us with some of the Math REU people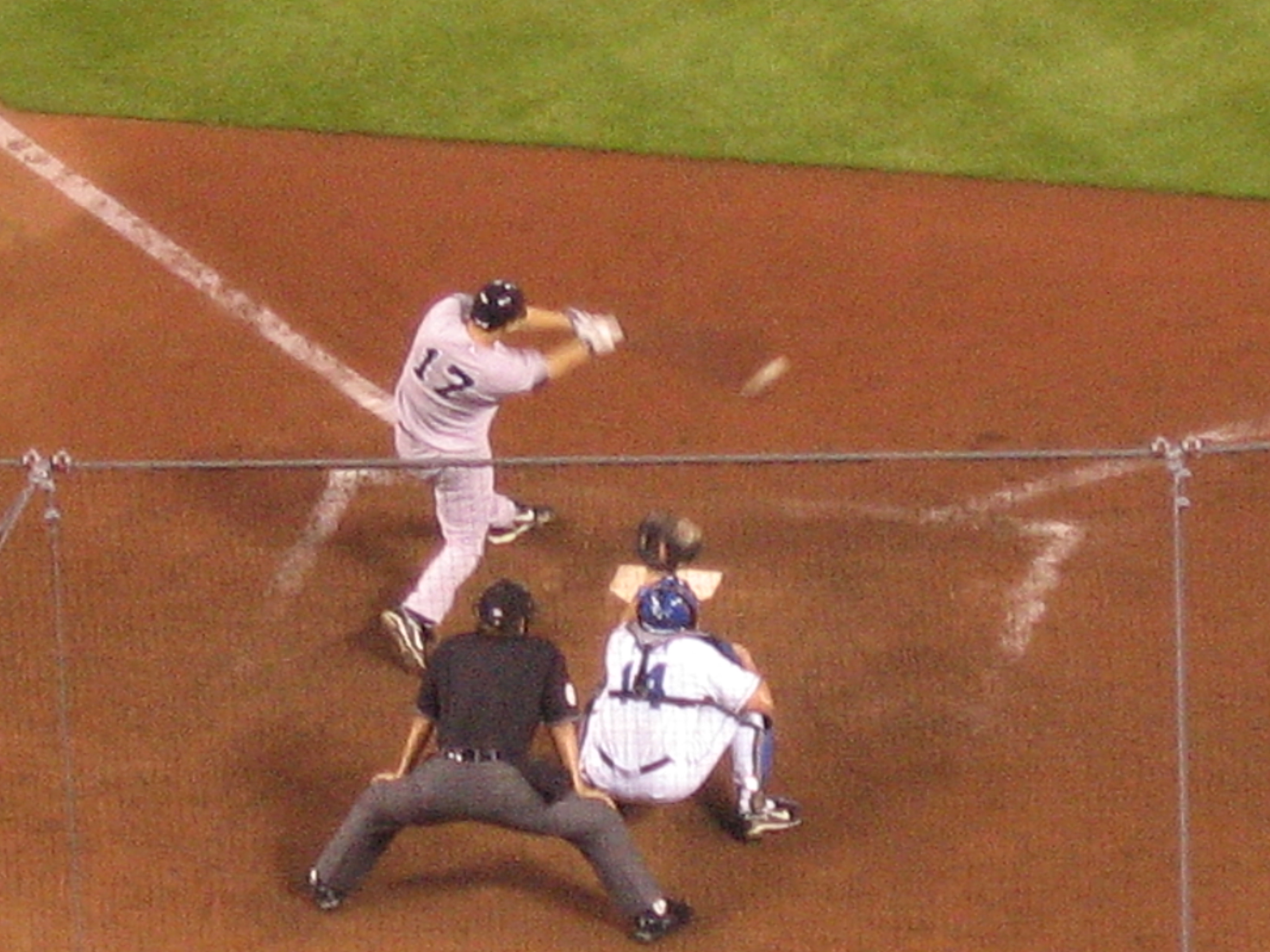 Shelley Duncan taking a cut at a fastball in Kauffman Stadium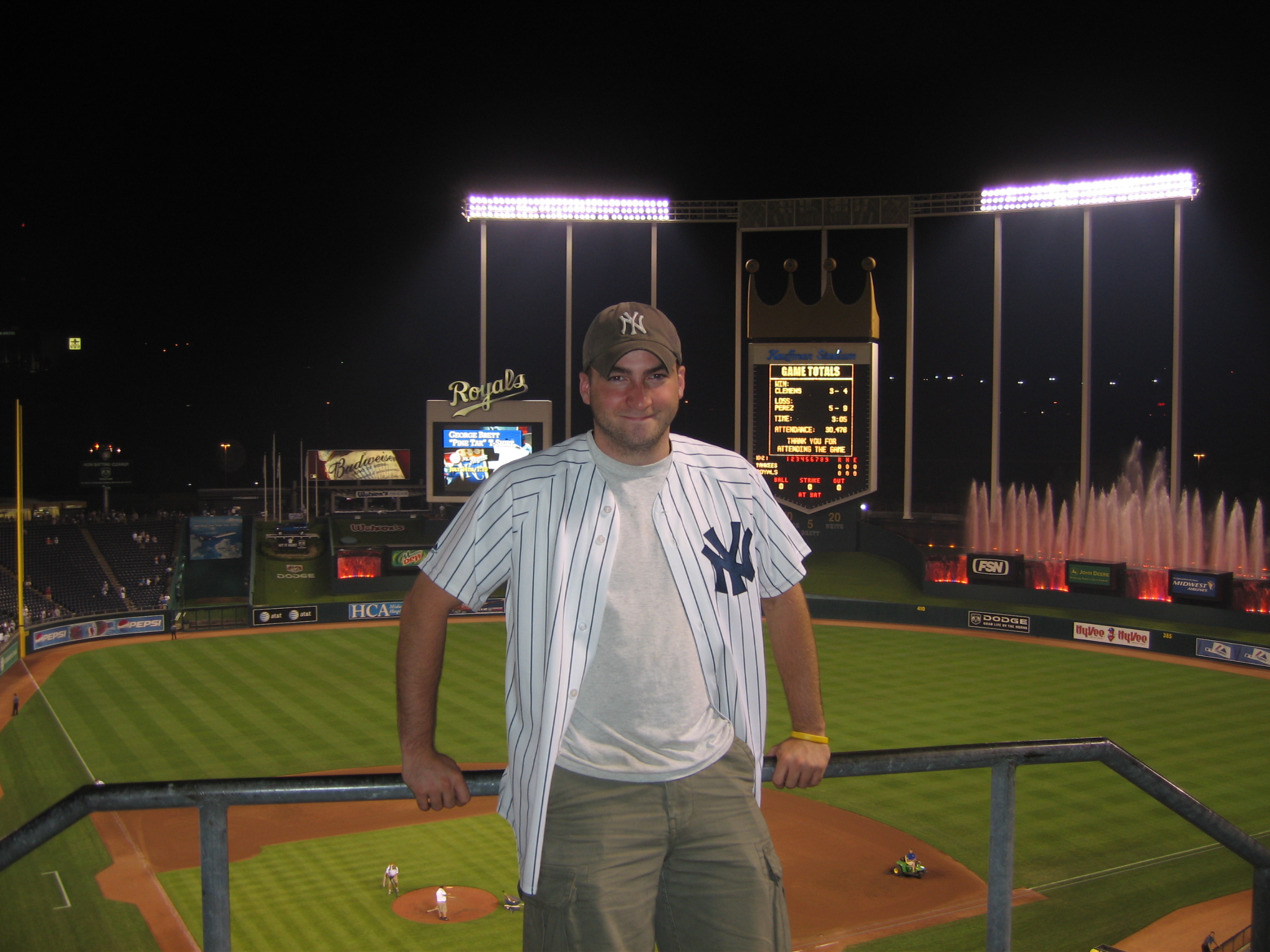 At Kauffman Stadium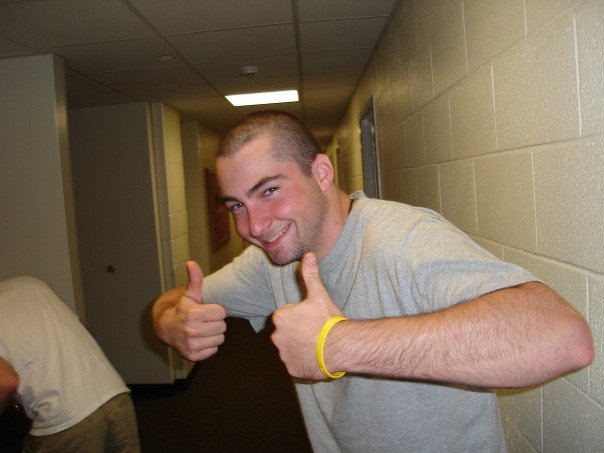 Thumbs up for KStates REU program?
I'll leave you with some links:
American Physical Society Statements on Ethics