<![if !vml]>

<![endif]><![if !mso]> <![endif]><![if !mso & !vml]> <![endif]><![if !vml]>

<![endif]>Future (spring 2017) – Phys662, Introduction to Quantum Mechanics.

<![if !vml]>
<![endif]>Text: D. J. Griffiths, Introduction to Quantum Mechanics, second edition.
We will introduce quantum mechanics and look at several simple systems before solving the hydrogen atom in some detail.
Learning outcomes: Understand the information contained in the wavefunction; be able to use the Schrodinger equation to solve simple problems; use the Schrodinger equation to solve the hydrogen atom and to find the wave function and the orbital and spin angular momentum. The website for
this class will be created approximately Dec. 10th.
Current (fall 2016) - Phys 106, Concepts of Physics.
This class is taught via the 'learning cycle' method and <![if !vml]>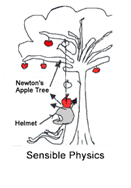 <![endif]>was designed by Dean Zollman in our Physics Education Group many years ago. It is based on research concerning how students who are not majoring in science or engineering like to learn physics. The primary underlying principle is that you learn best by doing, not by sitting quietly and listening to someone else talk. Thus, most of the course is organized around your participation in your own learning process. This course emphasizes conceptual understanding rather than numerical calculation. Being able to describe a phenomenon and apply that description to a new situation is more valuable than being able to solve an equation. Thus, students should strive to understand each topic that is discussed and to display that understanding in written and oral communication rather than in equations.
The student website for this class is at K-State Online. 
| | | |
| --- | --- | --- |
| Class | Number | Level, UG/Grad |
| | Phys101 | Non-science UG |
| | Phys102 | Non-science UG |
| | Phys016 | Non-science UG |
| | Phys191 | General UG |
| | Phys223,213 | Physics UG |
| | Phys224,214 | Physics UG |
| Life and Death of Stars | Phys300 | Physics UG |
| Birth and Evolution of Universe | Phys300 | Physics UG |
| | Phys460 | General UG |
| Physics Laboratory | Phys506 | Physics UG |
| | Phys522 | Physics UG |
| Electromagnetic Fields I | Phys532 | Physics UG |
| Electromagnetic Fields II | Phys633 | Physics UG/Grad |
| | Phys655 | Physics UG/Grad |
| Thermal & Statistical Mechanics | Phys664 | Physics UG/Grad |
| | Phys709 | Physics UG/Grad |
| | Phys801 | Physics Grad |
| | Phys806 | Physics Grad |
| | Phys821 | Physics Grad |
| | Phys881 | Physics Grad |
| Statistical Mechanics | Phys971 | Physics Grad |
| Solid State Physics | Phys981 | Physics Grad |
| Topics/Magnetic Materials | Phys982 | Physics Grad |